How to Write a Guest Post for SEO
By Eric
27 Sep, 2022
72 Views
If you want to write an excellent guest post for SEO, you need to find a high-quality website that welcomes guest posts. If you don't have a website to submit your article to, you should consider pitching big-name publications. But before you start pitching websites, make sure you understand what guest posting is all about.
Get Your Guest Post Published in One Review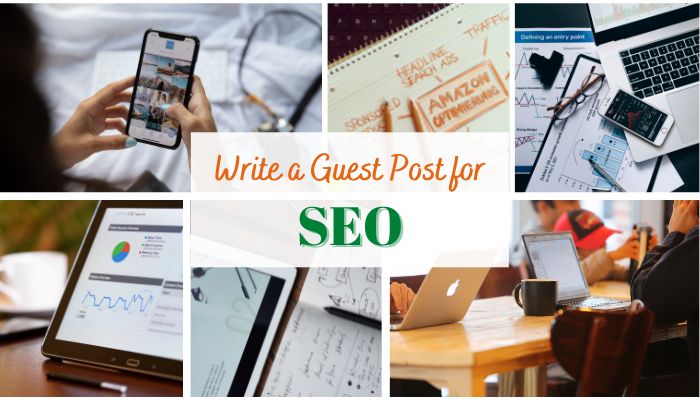 1. Writing a compelling, practical article
Writing a compelling, practical guest post in search engine optimization (SEO) requires doing proper research. The key is to focus on keywords that are relevant to the topic of your post. This will help boost your SEO ranking and attract more traffic to your guest post. You can also use headers to help the readers scan the details of your post.
When writing a guest post, choose a topic that is relevant to your niche or brand. You also want to consider how the guest post will contribute to the company's overall strategy or brand. For this, it is best to develop your topic well ahead of time. Also, request a no-follow link so that Google does not consider your link to their site, which lowers the risk. In addition, take note of the style and format of the blog or website and try to match them as much as possible.
2. Creating an anchor text link
Creating an anchor text link for a blog guest post is a great way to promote your blog in search engine results. However, it's important to be careful and use appropriate anchor text. You should avoid using naked URLs, brand names, and other types of unbranded anchor text. Also, remember to avoid using the same anchor text on more than one blog, as this is considered manipulative by Google.
A keyword-rich anchor text can boost your ranking, but you should avoid over-optimizing your anchor text. Google penalizes sites that are overly optimized and show other signs of spam. As such, you should always aim for a mixture of keyword phrases. Using exact match anchor text can make your link appear spammy and kill the click-through rate. In contrast, partial-match anchors, which include variations of the target keyword or phrase, can help you increase your ranking without losing the link's click-through rate.
3. Finding a high-quality website to publish your guest post
The key to landing a guest post on a high-quality website is finding a niche topic that you are confident writing about. The topic should be relevant to the website and provide valuable information to its target audience. Once you have selected the topic, it is time to approach the website owner or publisher. To find the right website to publish your guest post, you should conduct research about its target audience and popularity.
You can determine the quality of a website by looking at its backlink profile. The quality of a website's backlinks is an important indicator of its authority. You can find out this by conducting a sitelinks audit of the website or looking at past editions in the Wayback machine. Generally, if a website has a high DA, you can expect it to rank well for your keyword.
4. Pitching big-name publications for the guest post
Pitching big-name publications in SEO requires a lot of work. You'll need to be able to present your writing in a compelling manner and show editors why you're the right fit for their publication. Editors want to work with people who can produce high-quality work and have a proven track record. Also, the publication should be related to your niche.
One of the first steps in pitching big-name publications is to find out what they're interested in. Some smaller publications may want to publish content similar to yours. However, bigger publications tend to have their own audience. This means that you should tailor your pitch to match their audience.
Suggested Products