The Wonders of Gozo for Solo Travelers
This post covers some of the most beautiful aspects of a modern island in the heart of the Mediterranean Sea, pronouncing it as an ideal destination for solo backpackers who travel for fun or for work, both.
Rimsha Ather
24 Aug, 2019 11:20 am
islandtravel, solotravel, Gozo
263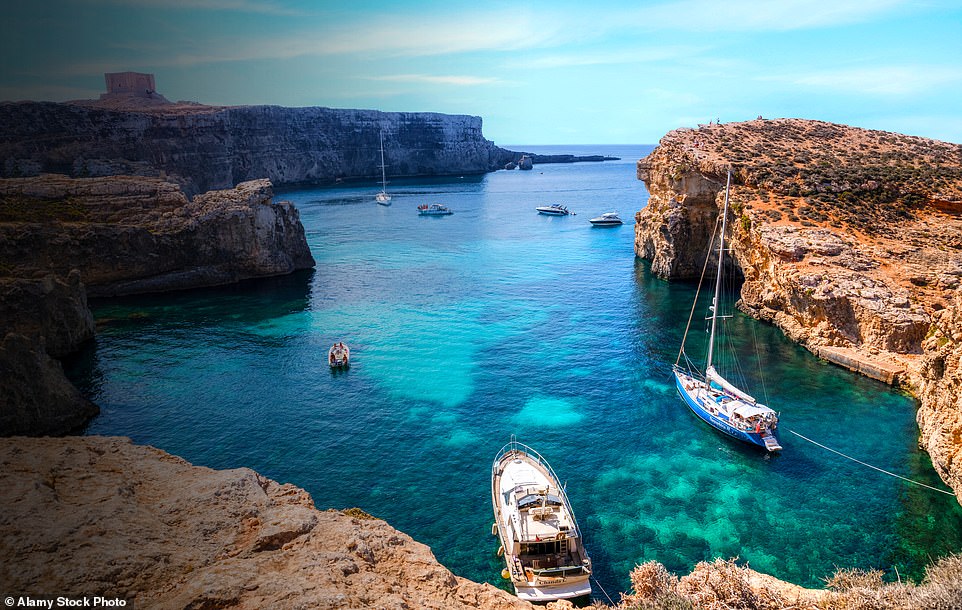 For some people, traveling is a call. It comes naturally to them as the only viable lifestyle in this large, metropolitan world. So, instead of staying affixed to a single spot, they choose to move around from place to place. Because of which, they're entitled as 'nomads'. Individuals who have no permanent home of their own. How do they survive then, you ask? Let's just say they're given an opportunity to sustain themselves wherever they may be by technology. Yes, you read that right. The flourishing digital environment of the present world allows them to work remotely whilst traveling to various regions. And speaking of regions, one of the most sought-after places that are becoming a hotspot for the nomad travelers is Gozo.
This tiny island in the Mediterranean Sea? What can it possibly offer to the solo travelers? Read on below to find out the wonders it has in store for nomads, like you and me.
Pleasant Weather
It neither gets too hot nor too cold in Gozo. Because of its strategic geographical location, this little island experiences temperate weather all year round. In summers, the days get hot with their usual dose of humidity, going up to 27°C at most. Nothing that's unbearable. The spring and the autumn seasons are pleasantly cool, spreading their distinct colors around the landscape. Winter is not harsh at all like it is in most European regions, but mild and windy, going as low as 12°C at most. Thus, this Maltese island boasts an ideal climate for nomad travelers to come and stay anytime during the year.
Easy Transit
You cannot find any railway lines in Gozo for getting around. However, what you can find is a wonderful bus service that's highly efficient in covering nearly all the routes of the island and operates on an hourly basis. Once you take this mode of transportation, you'll be able to explore various parts of Gozo in a single day and save money on that score. You can even call ahead via your landline services to inquire about the bus routes and bus cards in order to avoid being inconvenienced later on.
Connectivity on the Go
Getting off the grid is every traveler's goal. But, it's just not practical if you're to send weekly reports to your employers, no matter where you are, in order to earn your livelihood. And for that, you'd be needing a fast internet connection. Well, good news. Gozo is quite up on the connectivity scale. It offers 4G fast mobile internet, which you can use to update blogs or send emails on the go. Not every island is THIS digitally up-to-date.
Community Sense
Gozo is increasingly becoming the hub of digital nomads. Solo travelers from all around the world come to this region and meet up with others of their like. This creates a strong sense of community between them, one that you might have seen in movies like Wild (2014) or Into the Wild (2007) for that matter. Apart from this, Gozo's locals are peaceful and friendly, which counts as another welcoming factor.
Modernity
Just because it's an island, that doesn't necessarily mean Gozo is secluded from the progressive civilization trends. It's got all the modern amenities, like the basic healthcare facility, which any well-developed state has. Plus, English is spoken throughout the island as one of the official tongues, which effectively eliminates the language barrier. The cuisine is simply delectable, a mixture of flavors, probably due to the island's proximity to Italy. And most importantly, what sets it apart from other popular travel spots is its undeniable affordability.
So, the next time you plan to be on the move, select Gozo as your ideal travel destination.