In Home Gym Inspiration – Budget Friendly Home Gym Ideas
For a Gym-Romeo, Bringing the gym to the home will take you to the next level of jubilation. People often say that a busy day schedule is an obstacle which interrupt & halt them fitting in exercise. But you can vanquish these ball games if you bring your workout into your home.
Jack
01 May, 2018 5:08 pm
Gym, Health, Fitness, Healthcare
457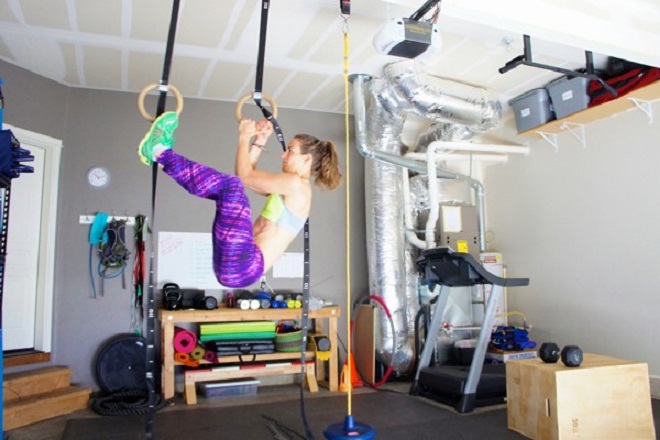 Today, the ideas I am sharing with you will help you turn you set up an astounding home gym. These in-house gym products and ideas can act as cues to nudge you towards exercising more. Fitness experts always recommend to gym variably and make it a habit.
In Home Gym Equipment
First thing that you have to finalize is equipment. The question must pop up in your mind, what equipment you should buy? What equipment will make working out in your home easier and more convenient? Here I am with the answers and a list of budget friendly equipment that will make an amazing gym set up in your home.
Stretching Mat
Adjustable Dumbbells
Jump Rope
Exercise Bands
Ab Wheels
Exercise Ball
Chin-Up Bar
Air Bike
Treadmill
Weight Lifting Bench
TRX
Flooring Material
What applies to the rest of the house may not necessarily apply to the gym. So, before moving in home gym equipment, you need to decide on its flooring. These flooring are so easy to install that you do not need to ask professional to install it for you. Do it yourself!
Options For Do It Yourself Gym Flooring
Rubber Horse Stall Mat
Virgin Rubber Floor Tiles
Cork Flooring
Cabin- or Utility-Grade Wood Flooring
Interlocking EVA Foam Tiles
Laminate Flooring (Light Exercise, Yoga, Etc.)
Things You Should Take Care
Be careful while working out at home. You may risk your life if you are not aware of perfect gyming techniques or you build up some bad gym habits. If you are carving out every day for fitness then you must take care of few stuffs that can ruin your health.
Avoid chugging a ton of water or Eating full meals
Avoid sweating yourself on empty stomach
Do not skip the stretch
Do not drink energy drink right before or during workout
Do not start working out without a plan or goal
An inspiration is always required to achieve something. I hope my blog brings that inspiration to you to become more focused on your fitness. Do fall in love with taking care of yourself, mind, body, spirit. Stay Fit!