Choose from the Franchise Categories that are Most Profitable Right Now
One of the basic reasons for investing in a franchise is to start earning right away. This is what differentiates a franchise business from normal stand-alone businesses.
Digital Four Feathers Group
08 May, 2019 8:57 am
entrepreneur, franchise business, categories
158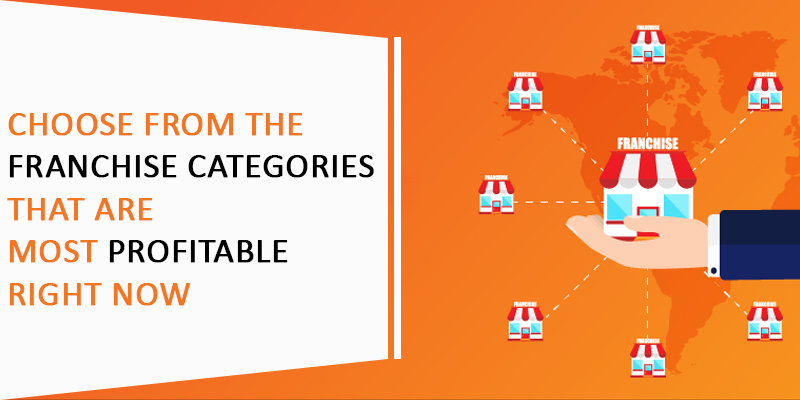 An entrepreneur pays franchise fees to pay for the use of a trademark registered by another businessman. The objective of that is to leverage the good brand image that has already been built over the years.
On the other hand, a stand-alone business is set up in a stage-wise phase over the years. One factor that is to be considered in choosing either business is the timeframe of demand and supply. When one wants to set up a business that will start supplying products after some period of time, the strategy should focus on meeting future demand.
When you are going for a franchise business, you will start operating soon and hence, you can focus on choosing a business that meets the present demand of the market. The other thing to keep in mind is that the business should have already built a successful brand. It is only the brand image that acts as the foundation of the business.
The high-profit franchises can be gleaned by making a study of the various sectors of industry in the country. There are various reports from consultancies, statistical departments, and the chamber of commerce. Making a study of the various reports, you will be able to shortlist a few categories of business which have a high potential for profitability right now.
Let us have a look at a few categories of business that are making good profits right now.
1. Food and Beverages Service: Undoubtedly, this sector is the most notable when it comes to profit margins. The demand for various food and drinks is growing very fast all over the country. There are all kinds of segments in this business. Right now, a lot of successful food-related businesses have opened franchise stores. A lot of famous international franchises in the food sector are also doing well in India.
There are multiple reasons that are leading to a booming business in the food sector. The fundamental reason is that India has the sheer numbers in its demographics to support this industry. Food is an essential need and everyone spends on food in their own capacity. India has a large number of young people. These youths are undergoing lifestyle changes and are adapting their food needs accordingly. Due to increased mobility for work, study or leisure, the need for eating out has increased too. In the new generations, there is a significant number of working couples which again leads to a higher demand for precooked, semi-cooked, instant food, and home-delivered food in addition to food served in restaurants.
The food sector is also evolving in the way it is structured. Franchises that are able to establish shorter farm to table supply chains are able to draw customers at a fast rate. Growing pollution problems all over the world have led to an increase in health problems. Due to this, the demand for chemical-free foods that do not have traces of fertilizers, food color, artificial flavoring, and preservatives are well established now.
Restaurants that are able to serve clients fast are getting high preference. Franchises have adapted their business models according to the demands of clients. Technology is also being used by franchises to a large extent to provide a unique and comfortable user experience to customers.
The demand for food and beverages is huge right now and many franchises are successfully profiting from it. Due to fast expansion plans of these franchises, the opportunities to buy food franchises are many and varied.
2. Education Services: Due to the explosion in the population of children and youngsters in India, the demand for all related services are huge. In India, the education sector was not very well developed in tier II and tier III towns. All the same, the awareness for a good education at all levels is quite high but people actually do not have any clue as to what defines good education. As a solution to this dilemma, people prefer to choose a well-known brand in education. This gave fertile ground to franchises in the business of education.
The main categories of education-related franchise businesses are preschool education, schools, tuition classes entrance exams, computer education, brain development, and activity centers for children. The main factors that encourage people to go for franchises are that the norms for teachers' qualifications, fees, class strength, curriculum, and infrastructure are fixed. Franchises also invest a lot in the development of teachers and support staff.
Due to economies of scale, the franchises are able to rope in experts for every subject and give up to date information and education to students. The education sector is making good profits at present and can be expected to do so for a long period in the future.
3. Health Sector: Health is receiving a lot of attention from every angle. High levels of pollution, sedentary lifestyles, high-stress levels and lack of time to take care of health have resulted in a situation where the general health of people is deteriorating at a fast rate. Due to this people have become extremely aware of preventive medicine and regular diagnostic requirements.
It is also a sector where though people are willing to spend money, they also want assurance of quality. Many of the health services rely on state of the art technology for medical equipment, training of health professionals and awareness of the people for the same. Stand-alone health services cannot afford to make such investments. Franchise businesses in the health sector have the investment raised from a loan or even equity capital to invest in such expensive infrastructure, training, and services. It is only natural that people have come to associated quality services, standard medicines, and hi-tech diagnostic services with brands from franchise businesses.
4. Travel and Tourism Sector: The travel and tourism sector consists of many associated businesses such as transportation and accommodation. Due to the development of infrastructure such as connecting highways, railways, and airports in tier ii cities, the number of people traveling has increased. Commercial activities and trade are also taking people from one place to another.
Franchises that provide a gamut of travel related services such as ticket booking, cab services, and hotel booking. They have many outlets in every location due to which they are able to make many bookings at a time. More often than not, they predict the business that the next season will bring and make advance bookings for the same. Due to this, they are able to provide discounts on the tickets also. This becomes advantageous to the customers also.
The same works for hotel reservations also. It provides easy reservation services while ensuring customized services for food and other requirements. Tourism franchises have also played a significant role in building the market for their services by innovative and intensive marketing strategies. They have succeeded in using technology and digital platforms to encourage people to travel to beautiful locations and stay in hotels that provide luxurious services.
Food and beverages, education and travel and tourism sector are very fast growing sectors in the franchise business. They have huge potential for profits with ever increasing markets and market share.