Play And Earn Money With Online Chess Game
I am going to discuss with you about a bizarre online chess game. This is a unique game not only because it is free for everyone but also anyone can earn money by playing it. Here, I will be explaining the different features of this online game.
GARRY
12 Mar, 2019 8:00 am
Chess game, Online Chess game, Earn Money Online
922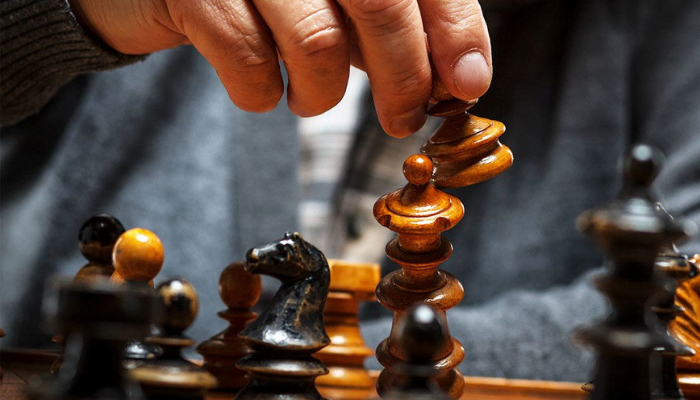 Chess is one of the oldest games in the world. It is believed to be derived from an Indian game 'Chaturanga' before the 7th century. Chess might appears simple to you but it has included challenges and a player needs to know various strategies to defeat his opponent like today's computer and play-station games. Chess is popular from old time as many people play this game at their home or they do enjoy by playing it online. Garry Kasparov, Vishwanathan Anand, Magnus Carlsen are some well-known chess players in the world.
There are many websites available on the Internet where people play chess against the computer or against their friends or a random person. But there is no specific platform where people can play chess where they can earn money as well. Now anyone can play chess and earn money on a new online platform known as 'MbChess'.
Mbchess is an innovative platform for chess lovers as they can enjoy playing chess for free by using the 'Play for Free' option. It also has a 'Play for Money' option where people can use knowledge and gaming strategies of Chess and they can earn money in real. Players can invite their friends and challenge them for a game where both can play Chess from their location. To play this wonderful game, visitors just need to Sign up on the website. Generally, new players use the 'Play For Free' option to improve their knowledge and skills of chess and then shift to the 'Play for Money' option to utilize their skills to earn money. If someone is already a skilled player then he directly jumps to the second option 'Play for Money' to earn money. One can find an online opponent to play for money. For this, he just needs to buy points and add in his account. Also, Visitors can participate in tournaments with other skilled players and make their gaming experience more exciting.
Players can earn unlimited practice points while playing for free or they have to buy points by using PayPal account, Credit or Debit card. It is the minimum rate to make this game more exciting to play. If a player wins, he can withdraw his winning points into their PayPal or Bank account. Players can check their payment history, Game transactions, Tournament transactions, and withdrawal history. The entire procedure of gaming, earning and withdrawal of money is very simple to handle and it's much secured. The whole user interface of the website is really awesome. So if you are a chess lover and want to earn money as well, then MBchess is the right option for you.